Launched in 2012, The Simple, Sweet Life is a place for home bakers to create comfort and bake memories through delicious desserts and pastries. If you love easy weeknight bakes, elevated cakes, and Saturday morning cinnamon rolls, you'll feel right at home here.
As a homesick twenty-something living abroad, I started the Simple, Sweet Life as a way of sharing and preserving a taste of home as I baked my way through my first Norwegian winter.
Over the next five years, it helped me land a job at a local bakery where I learned foundational baking techniques and how to make traditional Norwegian recipes from scratch - recipes and techniques you'll find in posts like how to make meringue or my favorite pepperkaker (Norwegian gingerbread) recipe.
More than 10 years later, the Simple, Sweet Life is a mixture of elevated classics, comfort bakes (for when you need to drown your sorrows in butter), and easy treats - with a special place for Halloween and Norwegian baking.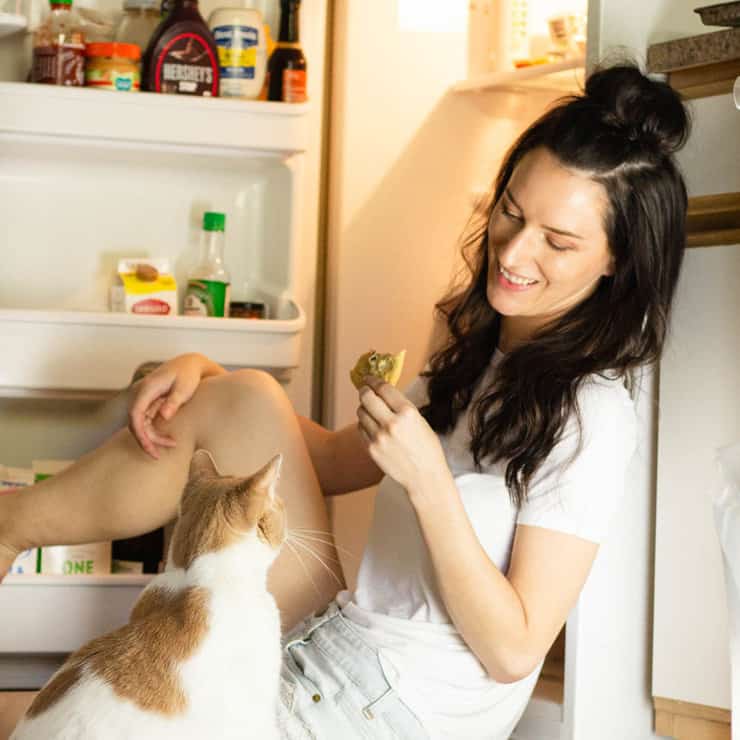 I currently live in Portland, Oregon with my wonderful wife and our cat, Purrman Capote.
My favorite things include wearing sweaters on cool fall days, the crispy corner piece of a pan of brownies, and putting my Halloween decorations up in August (Spooky season begins July 5th - convince me otherwise).
Let's be friends! You can find me on Instagram, Pinterest and TikTok.
What's currently on repeat in our kitchen:
- Don't miss out -
Get my latest recipes delivered straight to your inbox or sign up for my free holiday ebook to learn how to get all of your holiday cookie baking done in just three hours.
My work
Having a case of deja vu? I've been fortunate to have some of my fun creations featured in Woman's Day, Artful Blogging and Sweet Dreams as well as online at Country Living, Wilton, Marie Claire and Parade.